Australian Guest Chef to Deliver Masterclass and Exclusive Dinner Event at Banyan Tree Phuket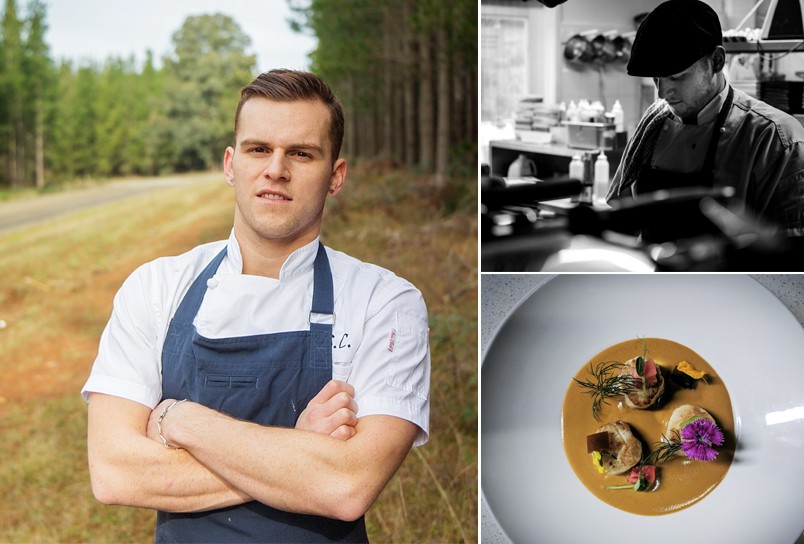 Phuket, Thailand, October 2018 – From 24-27 October, Australian New Age Chef Stuart Chant will bring his vibrant culinary approach to The Watercourt Restaurant at Banyan Tree Phuket for a series of highly anticipated, dinners. After hosting a masterclass and special lunch on 24 October, the Victoria native will prepare a series of limited-seating dinners with wine pairing for a transcendent fine dining experience.
The set menu will include 3 courses, with 3 options available for each. For the first course, selections include pickled barramundi, poached snow crab, and Wagyu beef tartare, each with a unique garnish to highlight the delicate taste of the dish. Diners will then select from Parisian gnocchi, lamb loin, and fresh rockling with pineapple salsa for their mains, together with delicious accompaniments. A choice of gourmet desserts will bring the dinner to a delightful finish, as diners enjoy the wine pairing by Freixenet and World Class Wines.
Participants at the masterclass will receive an inside view of Mr Chant's unique style of food preparation, learning valuable culinary techniques developed and refined in South Australia. The instruction session will be followed by lunch and conversation, with a special wine selection to complement the meal.
As head chef and instructor at Wild Oak Restaurant and Cooking School near Melbourne, Mr Chant found great success with his signature take on regional Australian cuisine. His stellar reputation earned him the privilege of working alongside various Michelin star chefs, and cooking for the Australian Prime Minister.
Mr Chant also expanded his culinary horizons through work at Park Society and Beach Society restaurants in Bangkok and Hua Hin respectively. His interest in pursuing opportunities in a variety of settings has now led him to introduce his exciting flavours to southern Thailand, as the first in a series of guest chefs for the coming season at Banyan Tree Phuket.
"In Australia, we have a truly unique mix of coastal and rural produce, both native and introduced. This, combined with our diverse cultural influences, has given us the opportunity to both create new and inspired dishes, and also the freedom to put our own little twist on some classics," Mr Chant said. "My philosophy is to work with local wine makers, fromageries, farmers and producers to put the best of our Australian produce on the table in a new and inventive fashion."
The Watercourt is one of the celebrated fine dining venues at Banyan Tree Phuket, the island's premier luxury resort. Entry to the masterclass and lunch on 24 October costs THB 3,500 net/person, including beverage pairing. Bookings to any exclusive dinner from 24-27 October cost THB 2,800 net/person, or THB 3,500 net/person including beverage pairing.
For reservations or inquiries, contact Banyan Tree Phuket at +66 76 372 400, or send an email to: [email protected].
Published: October 2018