Saturday All You Can Eat Buffet
@ Thanyapura Phuket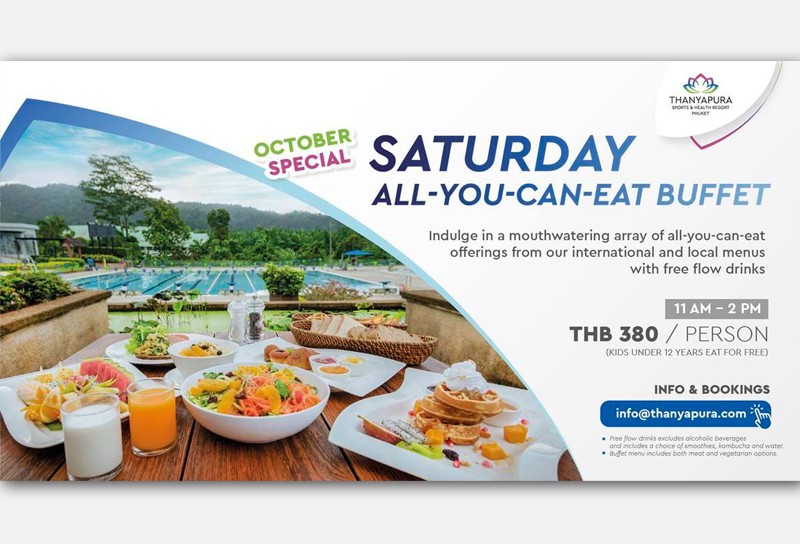 October Special
Saturday All-You-Can-Eat Buffet
Indulge in a mouthwatering array of all-you-can-eat offerings from our international and local menus with free flow drinks.
Every Saturday Start on 3 October 2020
11 AM - 2 PM
THB 380 per person (Kids under 12 years eat for free)
Info & Bookings:
[email protected] or +66 7633 6000
* Free flow drinks excludes alcoholic beverages and includes a choice of smoothies, kombucha and water.
* Buffet menu includes both meat and vegetarian options.
Alcohol may be
a health hazard!
Published: September 2020